Romans 1:12 "that is, that we may be mutually encouraged by each other's faith, both yours and mine."
Through the years God has brought many of you into our lives to encourage our faith. We cannot do this ministry on our own and we want to thank you for the encouragement that you are and have been to us. Your prayers, notes, letters, emails, texts, phone calls, financial support, and visits to the build site keep us going, helping us do the work that God has called us to.
Just recently, God called one of our greatest encouragers home. She was a strong believer and a pillar for us. We are thankful for Elaine's life and how she encouraged us to keep the faith in so many special ways. We will miss her, but we look forward to the day we will join her for all eternity. If you don't know where you will spend eternity when you die, we would be honored to have an opportunity to do a Bible study with you.
Thank you for praying! The power lines and pole were moved. We have completed the tasks for the existing building. We will begin the new building for Baptist Bible Church in Sparta, MI when the ground thaws in the spring. Installing siding in November is not recommended, but that is what we did. The weather did not always cooperate and we had over 12 inches of snow in one weekend, yet God allowed us to complete the outside work. Currently, we are helping Oakfield Baptist Church in Rockford, MI hang, tape and mud sheetrock for a youth pastor's office. Brian is also working on a concept floor plan layout for another church. He is on the fourth option. In the early months of next year, the team will be working on a small project for First Baptist Church in Howard City, MI.
We are looking forward to Christmas activities including a trip to Iowa to spend time with family and friends! Merry Christmas and Happy New Year! Thank you for encouraging us through your faith!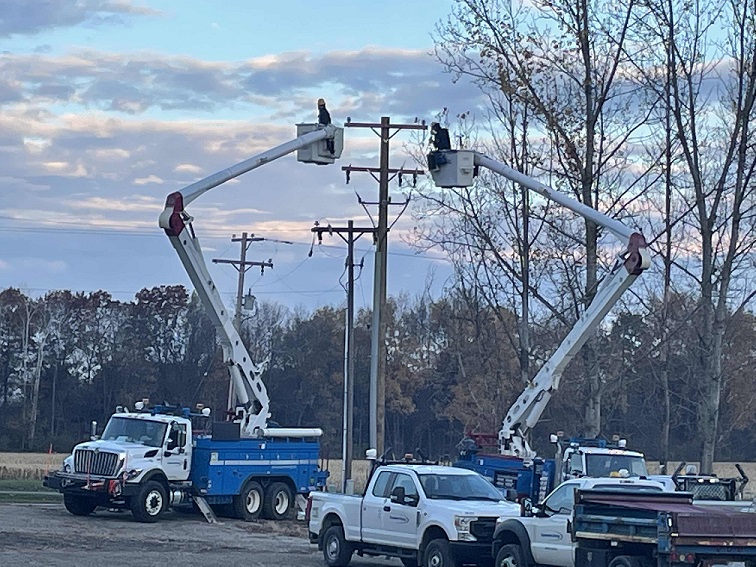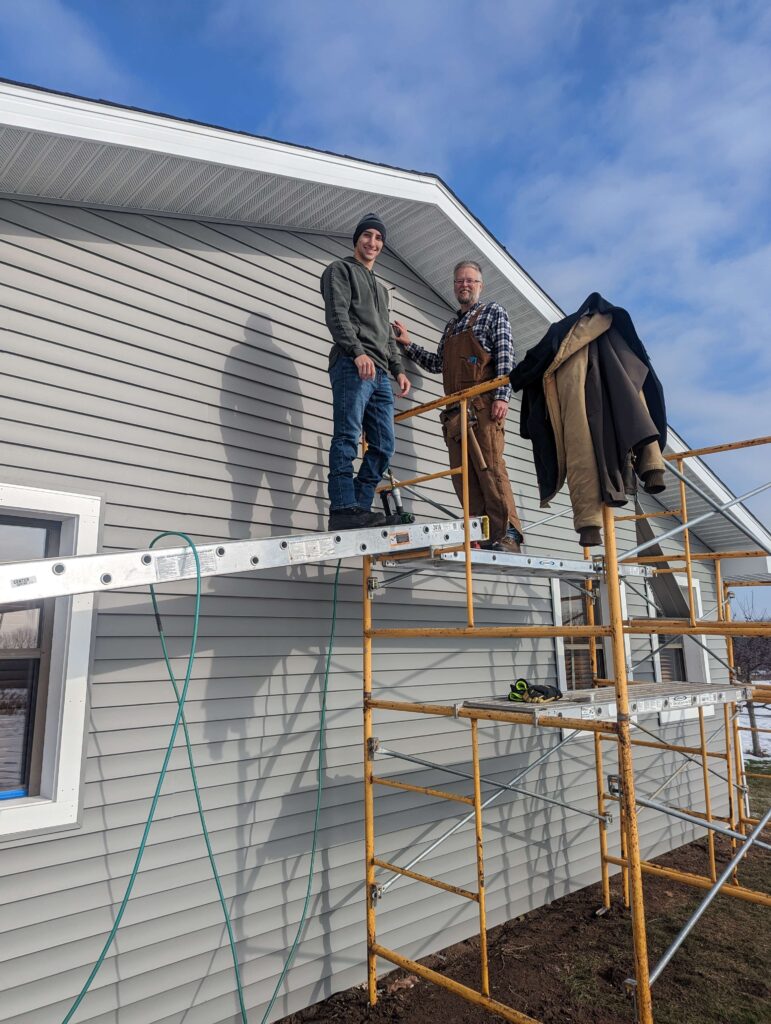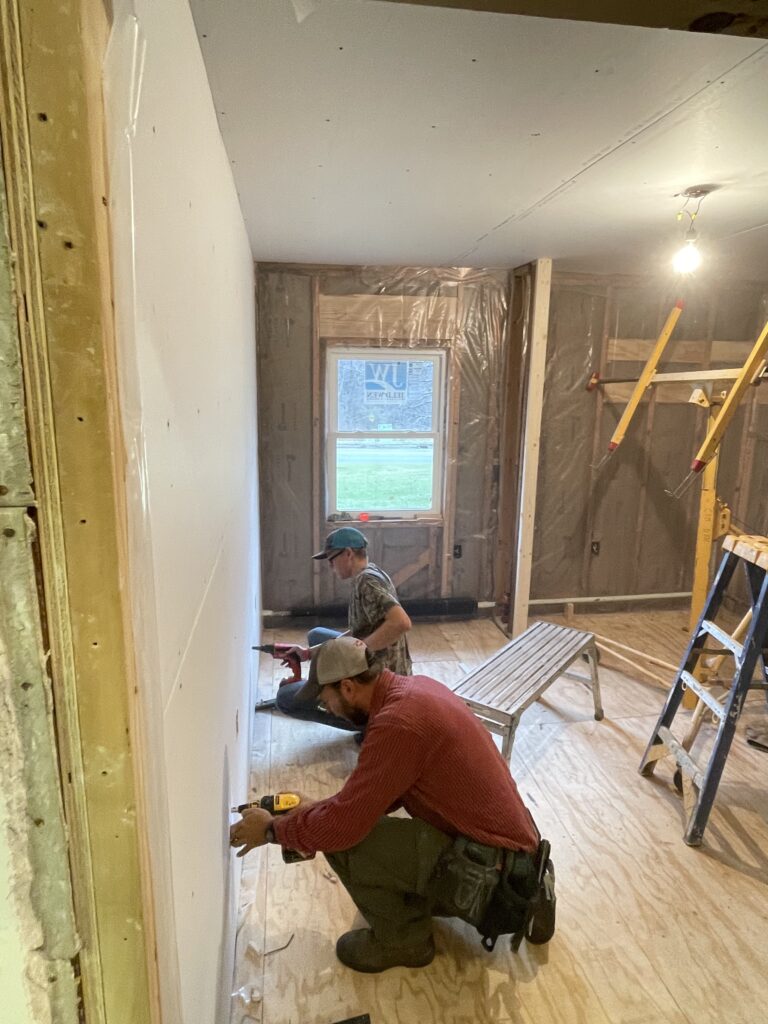 Fulfilling the great commission together,

Brian, Brenda, Amanda, Luke, Nathanael and Rebekah
Praises
The power line and pole were moved for Baptist Bible Church in Sparta, MI!
Phase 1 of the building is complete!
Rebekah celebrated her twelfth birthday by getting her ears pierced!
Pray with us
Safety as we travel to Iowa for Christmas and New Years.
Brian's mom is recovering from knee replacement surgery.
Elaine's family.
Brian as he works on the AutoCad concept floor plan for another church.
Build Site
Baptist Bible Church – Sparta, MI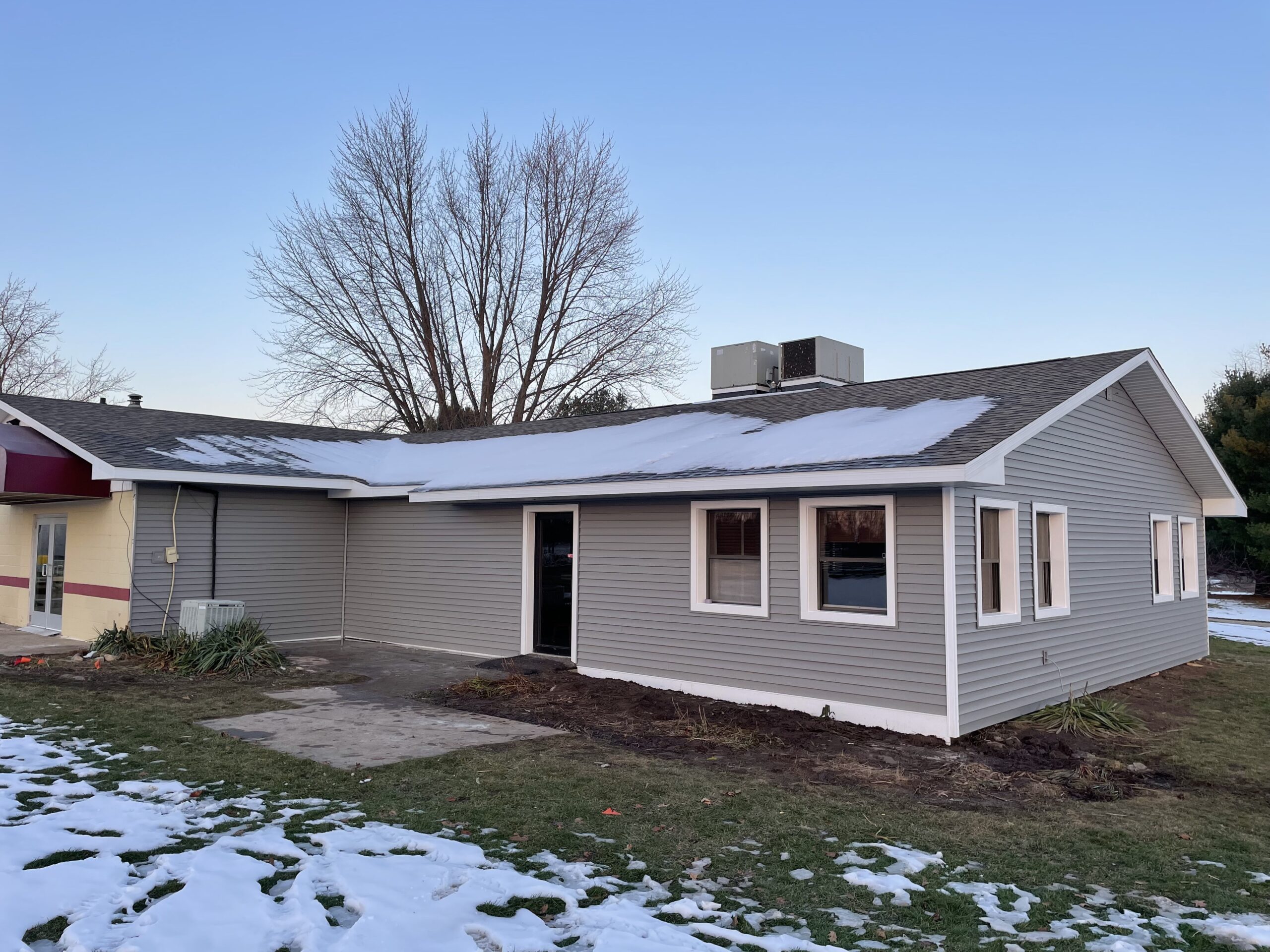 K

i

d

s

'

C

o

r

n

e

r
What are you looking forward to next year?
Amanda (18) "Working during all the camp retreats."

Luke (17) "Working at Lincoln Lake and starting my senior year."

Nathanael (14) "Working at Lincoln Lake camp."

Rebekah (12) "I will be a teenager, getting to help on church buildings, family vacation."